Facial Treatments in Newport Beach, California
Looking for relaxing and effective facial treatments in Newport Beach? Look no further. At Swiss Clinique, we offer a variety of custom facial treatments that incorporate advanced facial reflexology techniques to release tension and stress in the face, neck, scalp and shoulders.
24 Karat Gold Facial Treatment
The fine texture and warmth instilled by shimmering 24 karat gold makes this anti-aging facial one of the most exquisite experiences in skincare.
Created in Europe to improve clarity and refine skin tone, gold enhances the natural beauty of your skin, reminding you just how precious you really are.
➥ 24 Karat Gold Facial (55 min): $250
Signature Facial Treatment
The Swiss Clinique Signature Facial is our specialty! This is an excellent first-time treatment and a great choice for clients specifically requesting a facial. Also for those who do not want to experience peeling.
This is one of our most popular facial treatments and is suitable for all skin types and conditions as it helps:
Calm irritated skin
Soothe and relax the skin
Strengthen and firm
➥ Swiss Clinique Signature Facial (55 min): $99
Arctic Berry Peptide Peel
Awaken your skin's inner beauty with Eminence's new Arctic Berry Multi-Acid Peptide Peel. This innovative 3-step peel and peptide system will give your skin a completely fresh start.
Organic enzymes derived from papaya and a blend of cherry bark and sodium bicarbonate break down cells on the skin, facilitating better penetration of the multi-acid peel.
For the first time, Eminence is even incorporating flower acids to reveal smoother, clearer and more even skin tone.
➥ Arctic Berry Peptide Peel: (55 min): $145
Oxygen Hydration Infusion Treatments
The new Oxygen Hydration Infusion Treatment is not just a facial. The powerful combination of pressurized oxygen and age defying hyaluronic acid delivers dramatic results you will notice instantly.
As one of Hollywood's top skin care secrets, the Oxygen Infusion treatment works to reduce fine lines, wrinkles and evens out skin tone. The pressure of the oxygen helps the skin retain moisture and stay hydrated.
Once hydrated, your skin will look and feel rejuvenated and healthier. After the treatment, you will also notice other common skin complaints such as hyperpigmentation and brown spots will be reduced, making skin tone and texture more even.
➥ Oxygen Hydration Infusion Treatment (55 min): $99
Skin You're In
Facial Treatment for Teens and Tweens
Although it shares protocols of the Crystal Clear Purifying Facial, The Skin You're In addresses acne and complexion concerns of teens and tweens.
In addition, true to our guiding principle of inspiring health and wellness, The Skin You're In Facial provides guidance in designing a personalized skincare regime including lifestyle choices that help young clients achieve and maintain a clear complexion.
A highly effective approach and treatment, The Skin You're In Facial produces a clean, refreshed matte finish that makes you feel good about your skin.
➥ Facial for Teens and Young Adults (55 min): $99
Ongoing treatment packages at a lower price per session are available.
"For Men Only" Signature Facial
For men who want the ultimate in care, Swiss Clinique offers For Men Only, our Signature Facial designed exclusively for men.
Tailored specifically to your skin care needs, your facial therapy experience begins with a deep cleansing facial massage that incorporates advanced facial reflexology techniques to release tension in the face, neck, scalp and shoulders. Your treatment continues with extensive hydrating, nourishing and conditioning therapies to repair damage caused by razor irritation, dehydration and aggressive environmental stressors.
For Men Only leaves you looking and feeling rejuvenated, deeply relaxed, and ready to take on the world.
➥ For Men Only Signature Facial (55 min): $99
Medi-Infusion Pro with Revitapen
Clinical Spa Facial that provides an instant glow, followed by a long-term rejuvenation. The treatment stimulates circulation, encourages collagen production, provides clarity and visibly softens fine lines.
➥ Medi-Infusion Pro with Revitapen Treatment (55 min): $199.00
➥ 3 Treatments: $169.00 each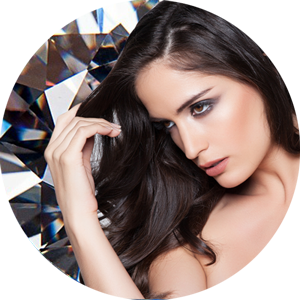 Diamond Glow Treatment
Achieve the look of polished perfection with our new Diamond Glow Treatment. The treatment uses Dermafile Exfoliation which is a safe, natural and holistic alternative to chemical peels, microdermabrasion and lasers. The file, made out of finely crushed cosmetic diamonds and stainless steel, lightly polishes the skin by removing dead skin cells, leaving the skin fresh and smooth.
Benefits of the Dermafile Exfoliation:
Builds collagen
Smoothes fine lines and wrinkles
Helps smooth acne scarring and other types of scarring
Removes sun damage
Lessens ingrown hairs
Helps many types of hyperpigmentation
Frequency to use Dermafile is 3 to 4 weeks to avoid sensitivity and thinning of the skin.
➥ Diamond Glow with Cell-Renewal Mask (55 min): $99
➥ Diamond Glow with Collagen and 24K Gold Mask (55 min): $115
Also available with a variety of natural peels (salicylic or lactic acid) for +$30.00
Specials & Education
Sign up to receive coupon codes and expert skin care tips.